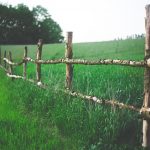 Today we're talking about one of the most important ideas and principles of success (regardless of how you may be defining success for yourself these days).
I can definitively say that after 30 years of working with an amazing variety of people and issues, THIS issue is usually at the root of all other issues, in some way, and the most important thing that nearly every person I've ever known has needed to get clear on before they could progress.
In fact, it's THE foundational concept for ALL growth, thriving, progress, improvement, and achievement--for ALL of us.
Overstatement?  Not at all. In fact, this idea is worth millions, literally.
You want to flourish?  Then make sure you're crystal clear on this concept. [click to continue…]